What is the AWS outposts offering
AWS Outposts is a hybrid cloud solution that allows using AWS services on premises.
An Outpost is a rack with servers on customer premises acting as a shard of AWS and managed from its admin interface.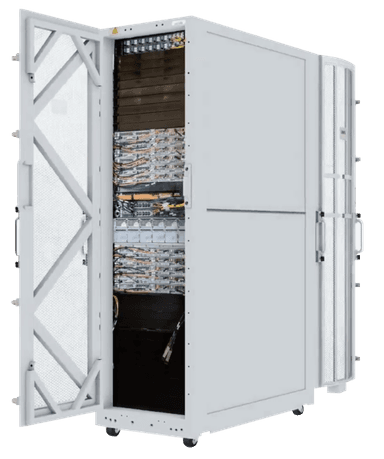 It allows running AWS services locally and gives the possibility to connect to a broad range of services in the local AWS Region.
You can use an Outposts rack in different ways
To support your applications that have low latency or local data processing requirements
To securely store and process customer data that needs to remain on premises or in countries where there is no AWS Region
To run AWS Services on premises
Contact Us
A large array of custom compute, memory and storage options that allow you to build the right configuration for your applications.

Single programming interface: APIs and CLI tools that work with AWS services in the cloud also work with Outposts.

Health and performance metrics that you can monitor from the AWS Console.

Native access to additional AWS services.

Fully managed infrastructure.
GET FREE TRIAL TODAY
Still not 100% sure about VyOS? Give it a shot and let the hands-on experience speak for itself!
How VyOS helps you keep an AWS Outpost secure and connected
Industry-standard site-to-site IPsec and VTI protocols can be used to connect to other AWS regions and other clouds.
Support for BGP allows exchanging routes with AWS and other clouds, either over VPN tunnels or AWS Direct Connect links.
VyOS also supports a variety of VPN protocols for connecting to existing on-premises installations and third-party services, including OpenVPN, WireGuard, and DMVPN.
VyOS supports multiple other features including other dynamic routing protocols, remote access VPN servers, and more, so it can serve as an enterprise router in the cloud easily.
Despite the benefits, we should not forget about cloud-specific networking needs. Cloud applications need to be connected to other clouds and on-premises installations, and cloud routers need to integrate with the cloud to be easy to deploy.
Benefits of AWS Outposts
Data residency
There may be legal or practical reasons to keep data in a particular country or state. With AWS Outposts, you can choose where your workloads run. You can also easily move your data between cloud regions and Outposts, so it's easy to keep up with regulatory changes.
Latency requirements
One of the most common challenges in migration to the cloud is migrating latency-sensitive applications. With AWS Outposts you can keep latency-sensitive components on premises — indefinitely or until you are ready to migrate.
Local data processing
Large data lakes, such as training data sets for machine learning, can be difficult to migrate to the cloud due to cost, size, or bandwidth constraints. With AWS Outposts you can make on-premises data available to cloud applications and keep it there or migrate it gradually.
VyOS — a unified network OS for all platforms
The goal of VyOS is to be as flexible as possible and cover a wide variety of platforms and use cases. You can deploy it in many other environments apart from AWS EC2 and AWS Outposts and save on personnel training and maintenance by using the same network OS in all roles and places. That includes:
Resources
Here are some resources to help you learn more about VyOS, keep up with the development, and participate in it.